Air Conditioning Installation in Sacramento, CA
Energy-Efficient Upgrades & Replacements Throughout Central valley
Should it stay or should it go? That's more than a paraphrase of a classic song. It's also the question that homeowners have to ask themselves when the air conditioning is acting up. There are some telltale signs you can use to decide if it's time for a new air conditioning system.
---
A licensed HVAC professional at Climate Care can help you decide if you need to replace your air conditioning system. Call us today at (209) 886-4343 or reach out online.
---
Signs of a Failing Air Conditioner
When the air conditioning isn't blowing cold air–or any air at all–that's a pretty good sign your system has got problems. Now, there may be a simple reason that you can fix yourself. Check the filters and make sure they're clear. Take a look at the unit itself and make sure there aren't branches or any other debris clogging up the air flow.
You should also check the thermostat. It's common for the members of a household to have very different ideas about what the temperature should be. There's one person who's hot as soon as temps hit 75 degrees. Others love the hot weather and need it to be 90 degrees before they're truly uncomfortable. People have different tolerances for humidity.
All of which is to say that the problem might be as simple as someone accidentally turning off the thermostat. Don't assume that simply because you didn't touch the thermostat, no one else did. Check it out–and while you're there check the batteries.
If these basic DIY checks don't produce positive results, then it's time to consider some deeper issues and reaching out to talk with a licensed HVAC professional.
Upgrade Your Comfort: Benefits of Installing a New Air Conditioner
Installing a new air conditioning system can be a big decision, but it comes with many benefits. Here are some reasons why upgrading your AC system is a good idea:
Greater energy efficiency: New AC systems use less energy, which means lower energy bills for you.
Improved air quality: A new system can help filter out allergens and pollutants, keeping the air in your home cleaner and healthier.
Increased comfort: A new AC system can provide more consistent cooling, helping you stay comfortable all summer long.
Reduced breakdowns: New systems are less likely to break down, which means you'll have fewer costly repairs to worry about.
Quieter operation: Newer air conditioners are designed to be quieter than older models, so you'll enjoy a more peaceful home environment.
Government incentives: There may be tax credits or other incentives available to help offset the cost of a new system.
At Climate Care, we can help you choose the right system for your home and budget, and we offer financing options to make the process easier.
---
Contact us today to learn more about how a new air conditioning system can benefit you.
Need Assistance as Soon as Possible?
Our team is available 24/7 to help with any emergency needs. Count on our team to get the job done fast and efficiently!
Your air conditioner's Lifespan
The age of your system has to be considered from two different angles. The first is the basic reality that it might just be giving out. If you have an older system, expect it to go in the 10-12 year range. A newer model might last 15-20 years.
The second angle to consider is the Freon factor. As of January 1, 2020, the production and importation of this HVAC refrigerant was banned because of the harm it causes the ozone layer. If your system was originally installed prior to 2020, it may have relied on Freon.
The reliance on Freon will present a problem. A product no longer produced or imported will be difficult and expensive to locate. It might be more cost-efficient–and environmentally friendly–to just install a new system.
The good news is that the environmental concerns that led to Freon's ultimate restriction also mean that its overall use has been in decline since 2010. But if you have a system that was installed in the late '00s, you could still be reliant on Freon and you're also in the time window where systems start to fail.
Regulations restricting Freon don't require you to get a new air conditioning system. But the practicality of getting refrigerant that's not produced or imported might make it easier for you to just install a whole new system.
Is Your AC System Costing You More?
A declining air conditioning system might still be able to produce comfort, but it has to work a lot harder to do so.
The vents might have some serious blockage that a professional can get cleared out.
If you've been hearing your unit with more frequency–like rattling or banging every time the system has to gear up when it gets really hot, that can be a sign that the parts are starting to fail.
Another way to identify a failing system is if water is starting to collect around the system.
What all of this adds up to is a system that's reliant on more energy than normal to do its job. If this is happening to your system, you're probably already familiar with its unfortunate consequence–higher electricity bills and frequent AC repairs.
We know that taking the leap to install a new system is one people can be hesitant to take–but the reality is that between high electrical bills and maintenance issues it might be costing you more money–and more headaches–to stay with the declining system.
Factors to consider when Installing a new Air Conditioner
Once you've made the decision to go with a cost-efficient air conditioning system, the next step is the installation. Keep in mind that for residential homes, a big unit is not necessarily the best one. Your HVAC professional can look at your available square footage, windows and doors, along with considering the insulation grade and make a recommendation.
Location is more than just the most important factor in real estate–it's also a big deal when installing an air conditioning system. You want to avoid too much direct sunlight, so the system stays cool. You also don't want to put the unit behind bushes where debris can get inside and cause damages. The same goes for installation that's too close to the garbage cans. It's about finding the right balance. A professional technician can walk the yard with you and pick the optimum spot for your new air conditioning system.
Replacing an air conditioning system is a big decision. Installing one is an important process to get right. At Climate Care, we understand what you're going through. A family-owned business in the Central Valley, we've dealt with these same issues in our own homes, and we want to help you get your decisions right with service tailored to you. We'll talk to you about everything from an appointment to financing to any government incentive programs that may be available.
---
Call us today at (209) 886-4343 or contact us online.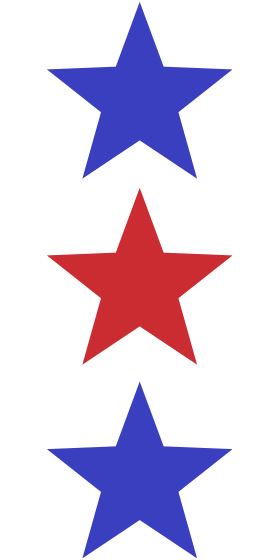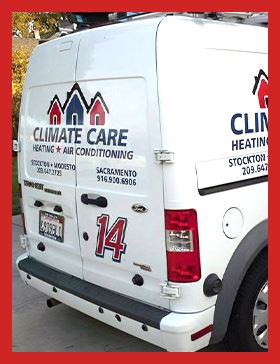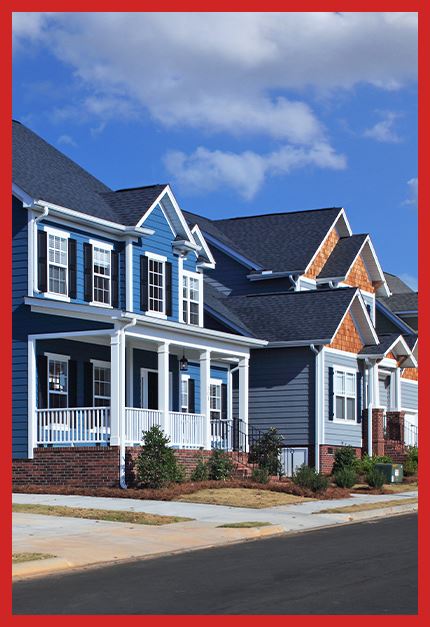 Our family-owned and locally operated company prioritizes your comfort and safety. Count on our fully trained & licensed HVAC professionals to get the job done right, every time!