Sacramento Heating Maintenance
DIY Tips & Annual Checkup Benefits in the Central Valley
No one wants their heater to go out at an inopportune time. Homeowners who practice good heating maintenance throughout the year give themselves the best chance of preventing such an outage, or at the very least of catching problems before they become too serious. The combination of sound DIY practices combined with an annual maintenance call from a licensed HVAC professional at Climate Care is the way to keep your furnace in the best possible shape.
Our Sacramento technicians can help you care for your furnace year-round. Give us a call at (209) 886-4343 or contact us online.
Need Assistance as Soon as Possible?
Our team is available 24/7 to help with any emergency needs. Count on our team to get the job done fast and efficiently!
DIY Furnace Maintenance Tips
Just like with an air conditioning unit, the best thing homeowners can do for themselves with a furnace is to make checking the filters a standard practice. Filters do important work in gathering dirt and dust. If the filters didn't do that, you could end up seeing dust particles drifting through the living room every time the heat had to be turned up.
The natural consequence of this is filters getting dirty. If too much dirt and dust pile up on the filter, the free flow of air is restricted. The furnace will try to muscle up, so to speak, and push the warm air through anyway. The best-case scenario is that the furnace keeps doing its job but has to work harder to do it–meaning the potential for higher heating bills in the short-term and more maintenance problems in the long-term.
Try and check your filters every month and clean them off. At the very least, check them every three months. The same goes for vents and air ducts. In these cases, you can just use the vacuum cleaner hose to get out accumulated dirt.
Homeowners can also check on their furnace exhaust pipe. This pipe takes potentially dangerous gasses and gets them outside. It's a good idea to check on the pipe and see if any holes or cracks have emerged. If you catch them early enough, they can be patched up on a DIY basis.
Finally, keep all your vents open. We know it can seem counterintuitive–after all, if no one uses your home office on a January weekend, doesn't it make sense to just close off the vents that supply the office with heat? Actually, no. Your furnace actually works harder to adjust to what amounts to a revised air flow plan then it would if you just let the furnace do the work it was specifically sized and designed to do. Keep it simple and let the whole house be heated.
An annual checkup from our licensed Sacramento techs may catch problems in their early stages and build a good working relationship for the future. Our Sacramento technicians can help you care for your furnace year-round.
Give us a call at (209) 886-4343 or contact us online.
What an Annual Heating Maintenance Call Can Do
The best DIY practices provide a good foundation for year-round heating maintenance. It's also a good idea to have a professional give you an annual checkup, in the same you a medical doctor performs an annual physical.
Your furnace is a complex product and even regular DIY only scratches the surface. A licensed professional can get deeper into the air ducts and vents. They can make sure the thermostat is properly calibrated. A trained HVAC technician can provide lubricant to parts that may need it. And they can ensure that your exhaust pipe is doing exactly what it's supposed to do, and that's to get harmful fumes as far away from your family as possible.
A heating technician can also use the annual maintenance call to try and catch any potential problems before they become full-blown. Much like a medical doctor might detect a heart irregularity and prescribe a changed diet, your service tech is trained to see telltale signs of furnace problems early and provide you with prescriptions for better maintenance moving forward.
The annual service call does something else that's very important–it builds the relationship and trust between customer and technician in an atmosphere that's low pressure. Major problems haven't appeared yet. When the inevitable time comes that a furnace needs significant repair or replacement, it's important that customers have someone they know they can trust. A technician who is already familiar with the house and the furnace is a step ahead when coming out for larger-scale service. The relationship building done with an annual maintenance call pays dividends down the road.
Climate Care works hard to earn the trust of all the customers we see. We're a family-owned business that understands the importance of a personal relationship between a technician and a client. We're honored to serve the Central Valley area, including Sacramento, Modesto, and Stockton and everywhere in between.
Give us a call at (209) 886-4343 or contact us online, and we'll come out and take a look at your heating system.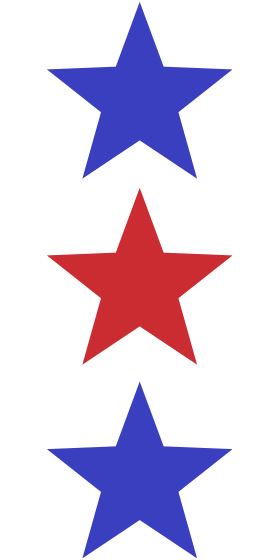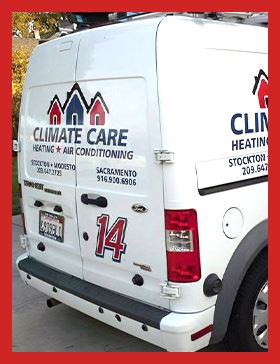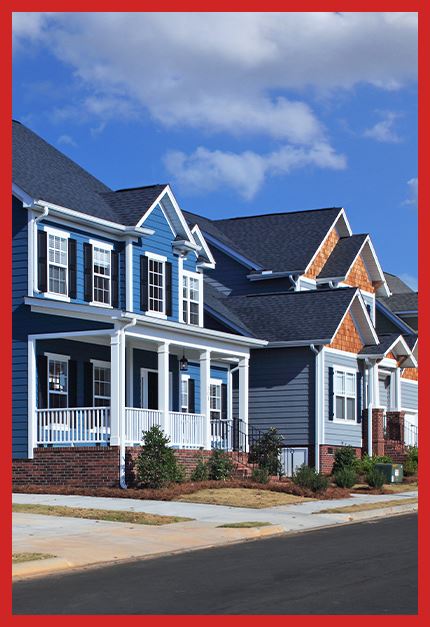 Our family-owned and locally operated company prioritizes your comfort and safety. Count on our fully trained & licensed HVAC professionals to get the job done right, every time!